At the height of COVID lockdown, Virgin Australia was the story. The embodiment of the uncertainty, cost and impact of a once in a century pandemic.
"We've come down to earth one more time, perhaps the final"
Cassy Appleton, VA Flight Attendant
There is something remarkable every business wearing the Virgin brand, but the airlines seem to occupy an especially tender spot in the hearts of consumers.
Once gone, the brand would be missed. How many others can say the same?
It was this simple insight that unlocked an idea worthy of relaunching this beloved brand into Australian skies. A takeoff as welcome as it was unlikely - not just for Virgin, for an Australian travelling public ready to fly again.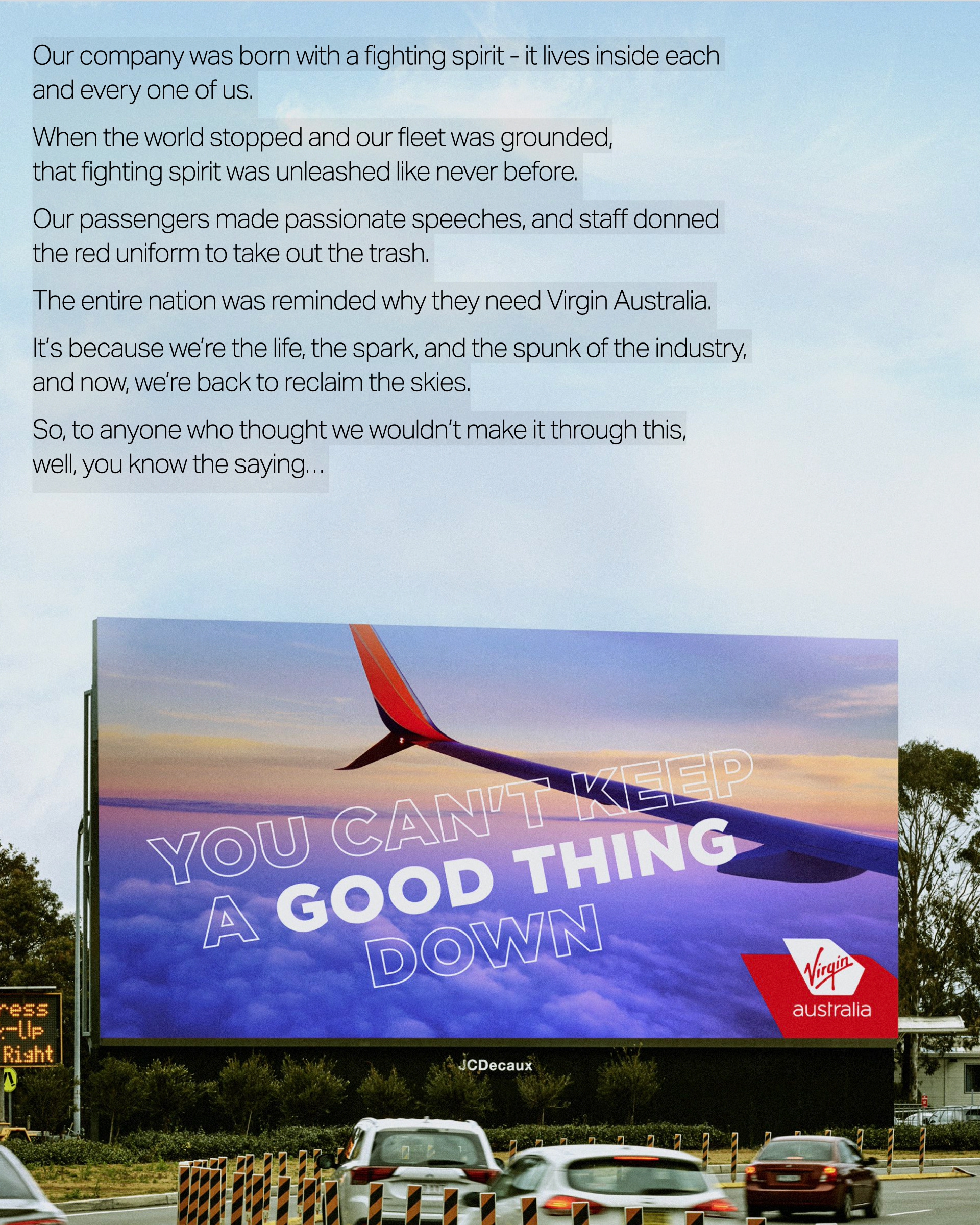 The campaign launched everywhere; in paid, owned and of course a lot of earned coverage of the brand's 'official' return to flying.
Here's the campaign landing page;