Qantas Airways are already renowned for safety and trust amongst Australians, and around the world. This project sought to add a third signature to their brand reputation; sustainability.
This project was a significant undertaking to evolve and manage their corporate brand, how the business communicates to customers as well as investors. At a time when almost every brand was 'greenwashing' and talking about their sustainability efforts, the task of helping Qantas achieve leadership on the issue was no small effort.
We worked with trams from across the organisation, conducting stakeholder sessions with over 100 staff to get a fully rounded view on the challenge. The solution was fittingly unearthed at the intersection of both brand and national identity that Qantas uniquely occupies.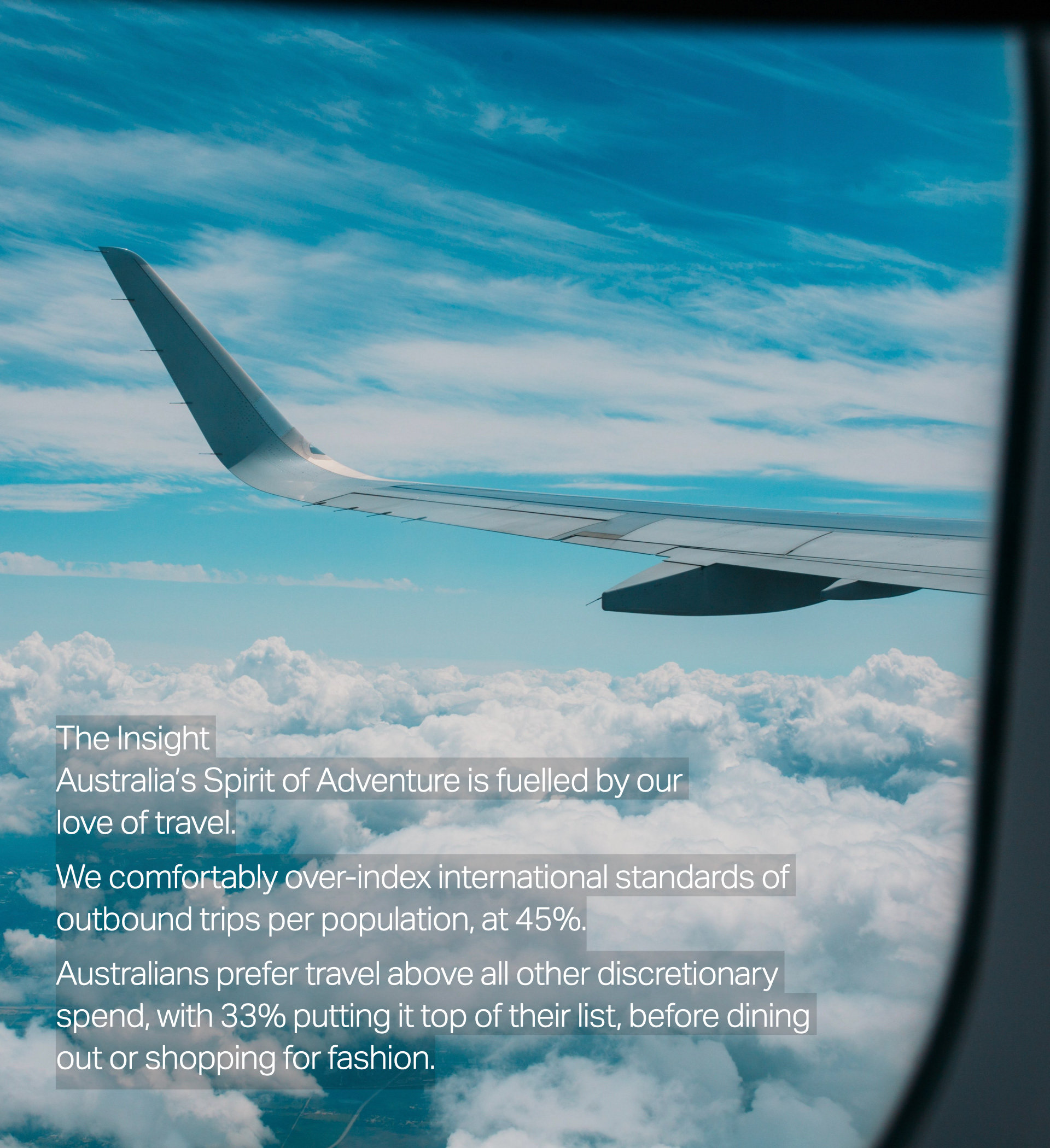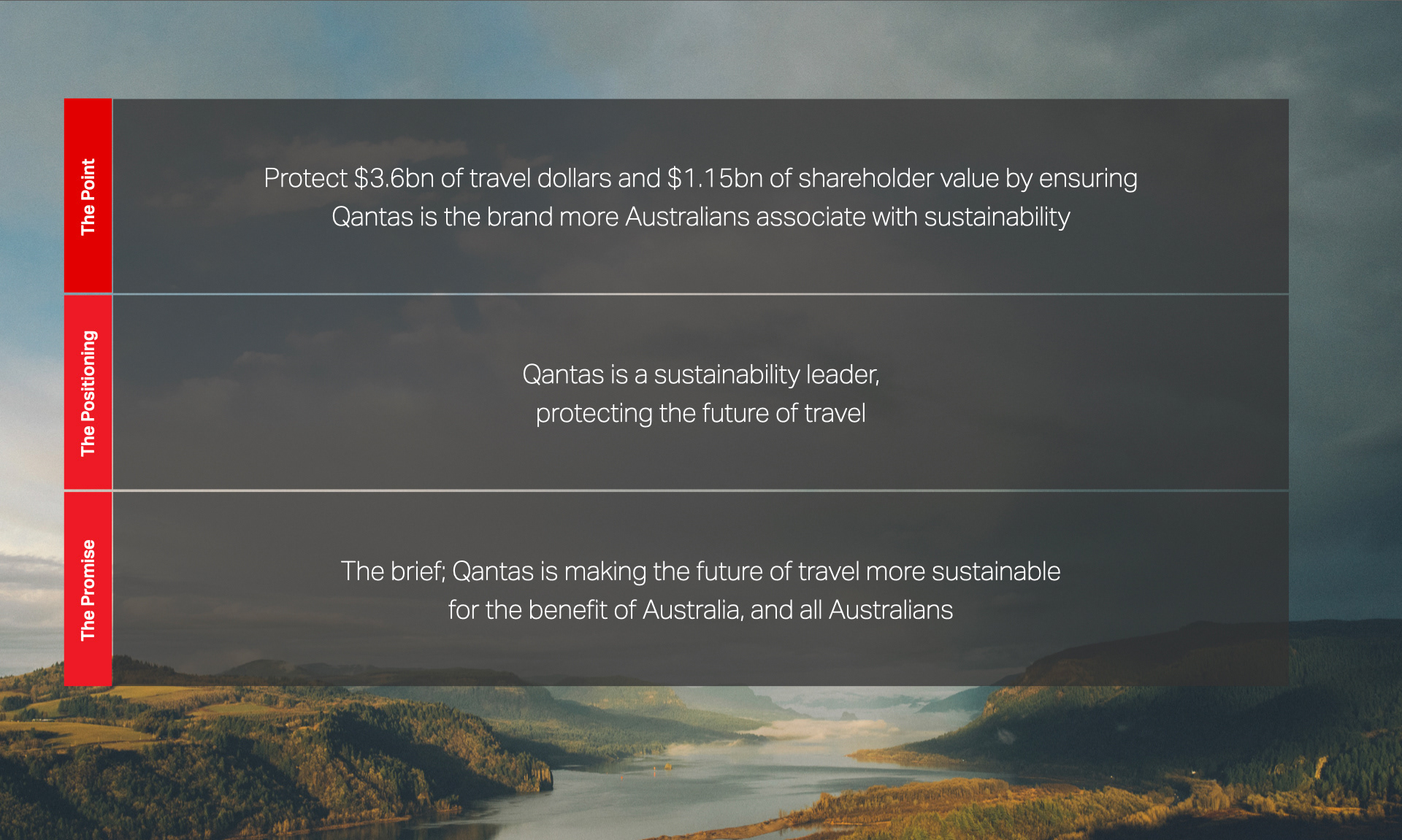 This strategic framework was developed into a creative toolkit that playfully showcases exactly who Qantas are protecting the future of travel for; the next generation of traveller.
Starting with a positioning manifesto closely aligned to the strategy, announcement communications were developed to let customers, investors and all Australians know exactly where Qantas stood on sustainability, what they were doing, and the all important 'why?' behind their sustainability efforts.