Working with the CEO and executive leadership team located in London, New York and Dallas, I led this project for Marcel Sydney. 
A global strategic project to reimagine and redefine the Oneworld customer value proposition, the core brief was to simplify and contemporaries the Oneworld CVP to better represent a suite of new digital innovations the alliance was developing, and improve customer and airline relevance.
The strategy identified the core benefits of Oneworld to it's customers as; comfort, assurance and ease. 
Inspiration for the final idea originated from their ever-present little blue dot. Whether on the side of planes, out front of lounges and throughout the airport check-in and arrival journeys, serves as a beacon. A little sign that here, you're welcome. You're recognised. Reassurance that you'll find your way.
ONEWORLD: LIGHTING YOUR WAY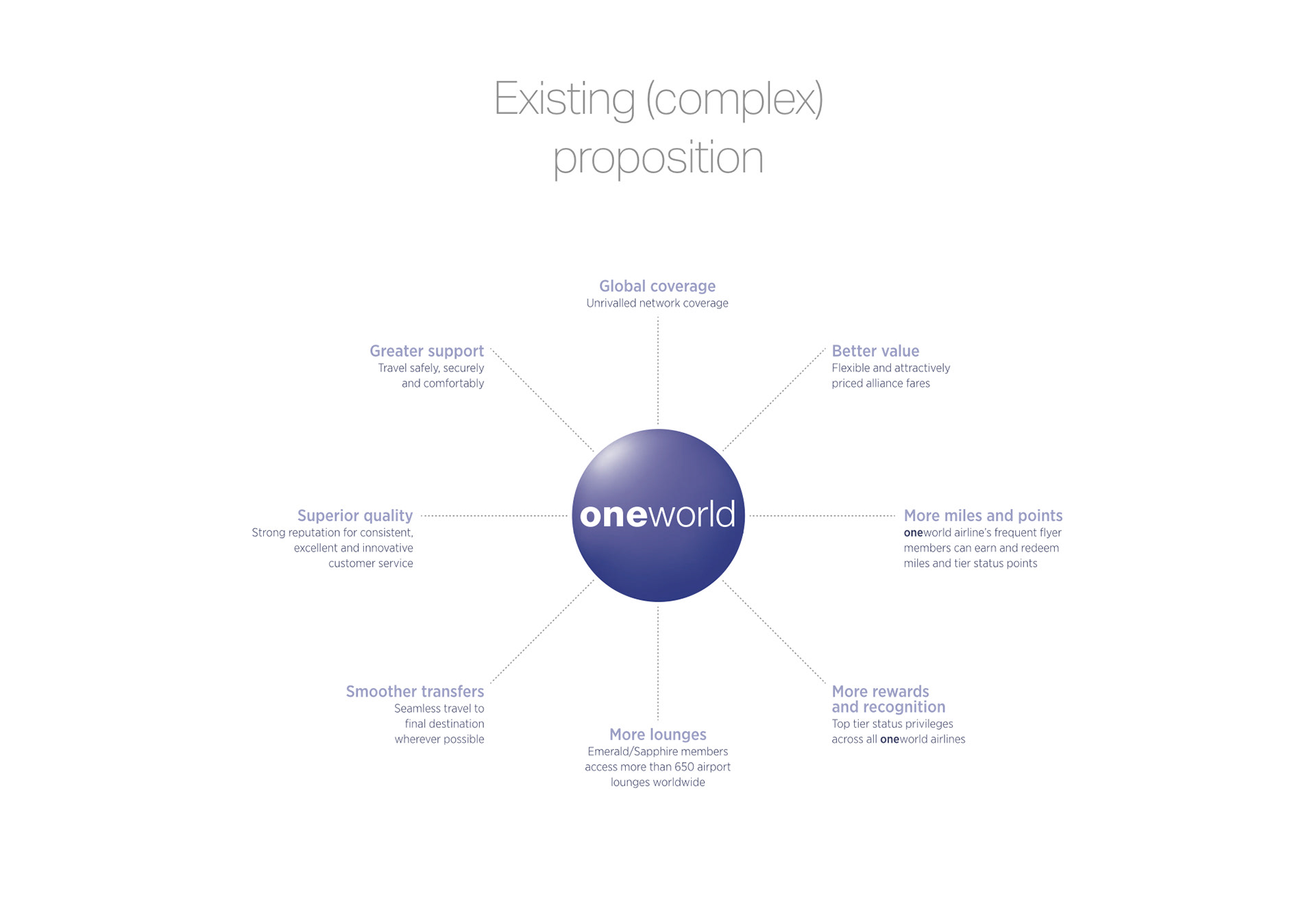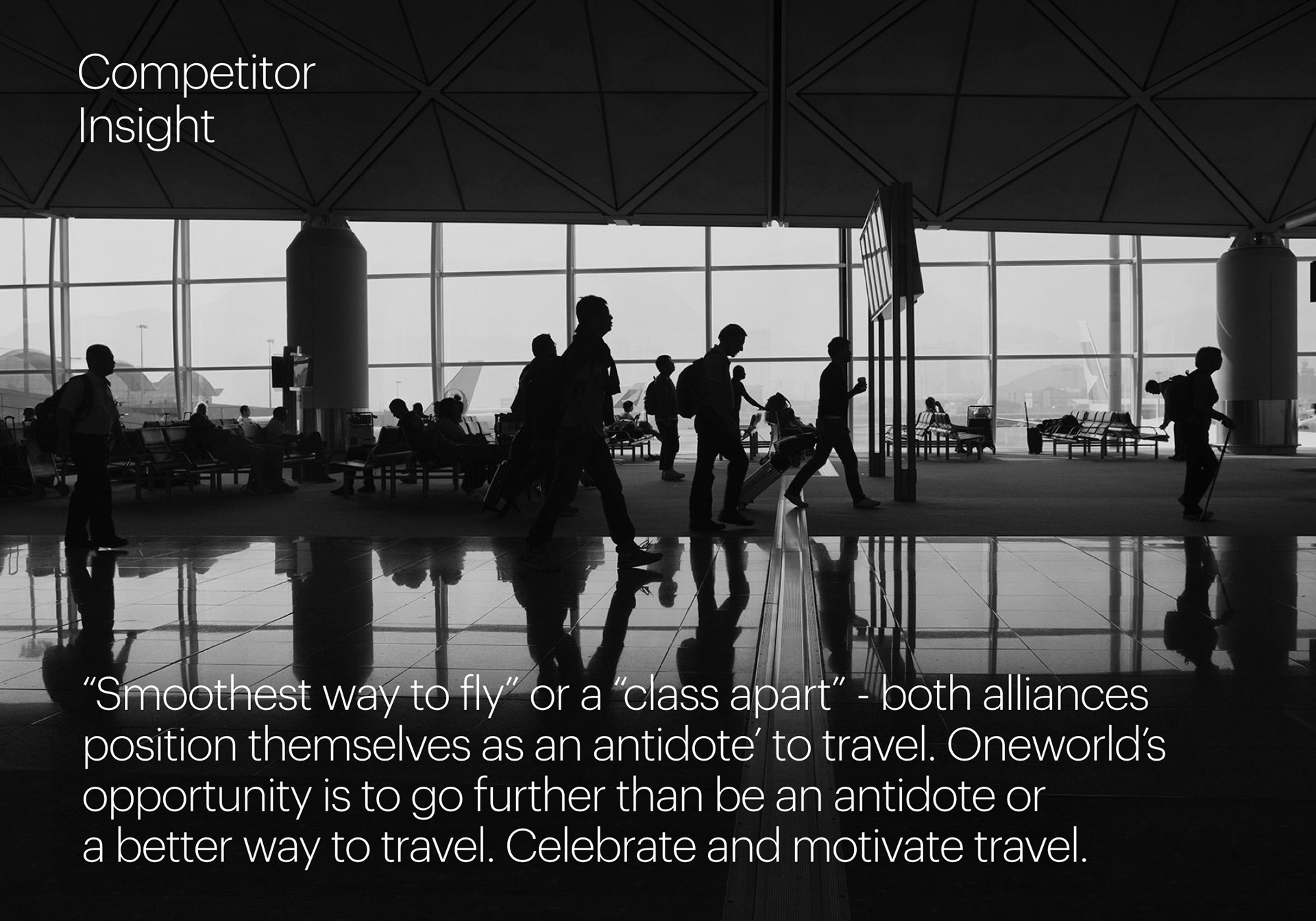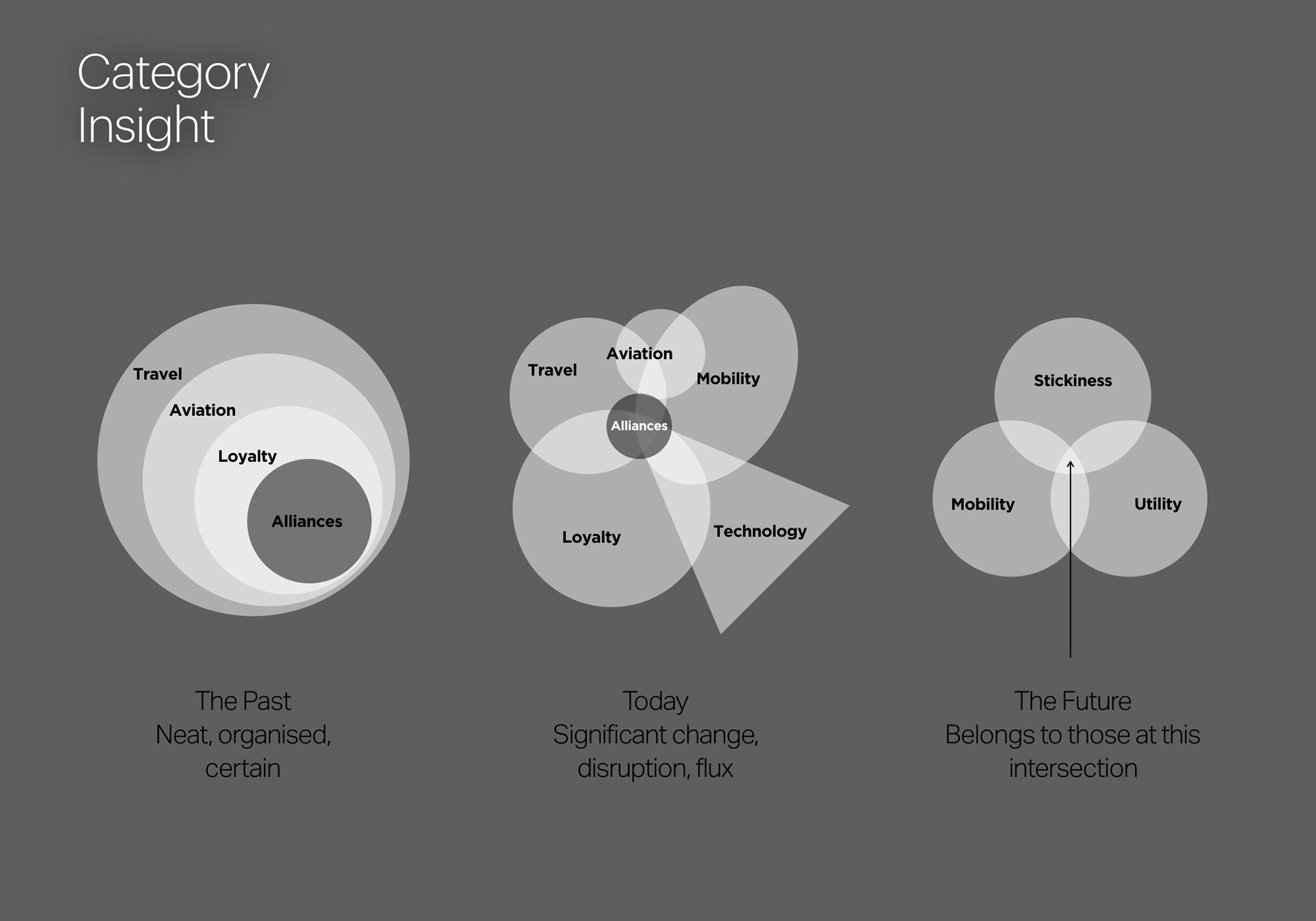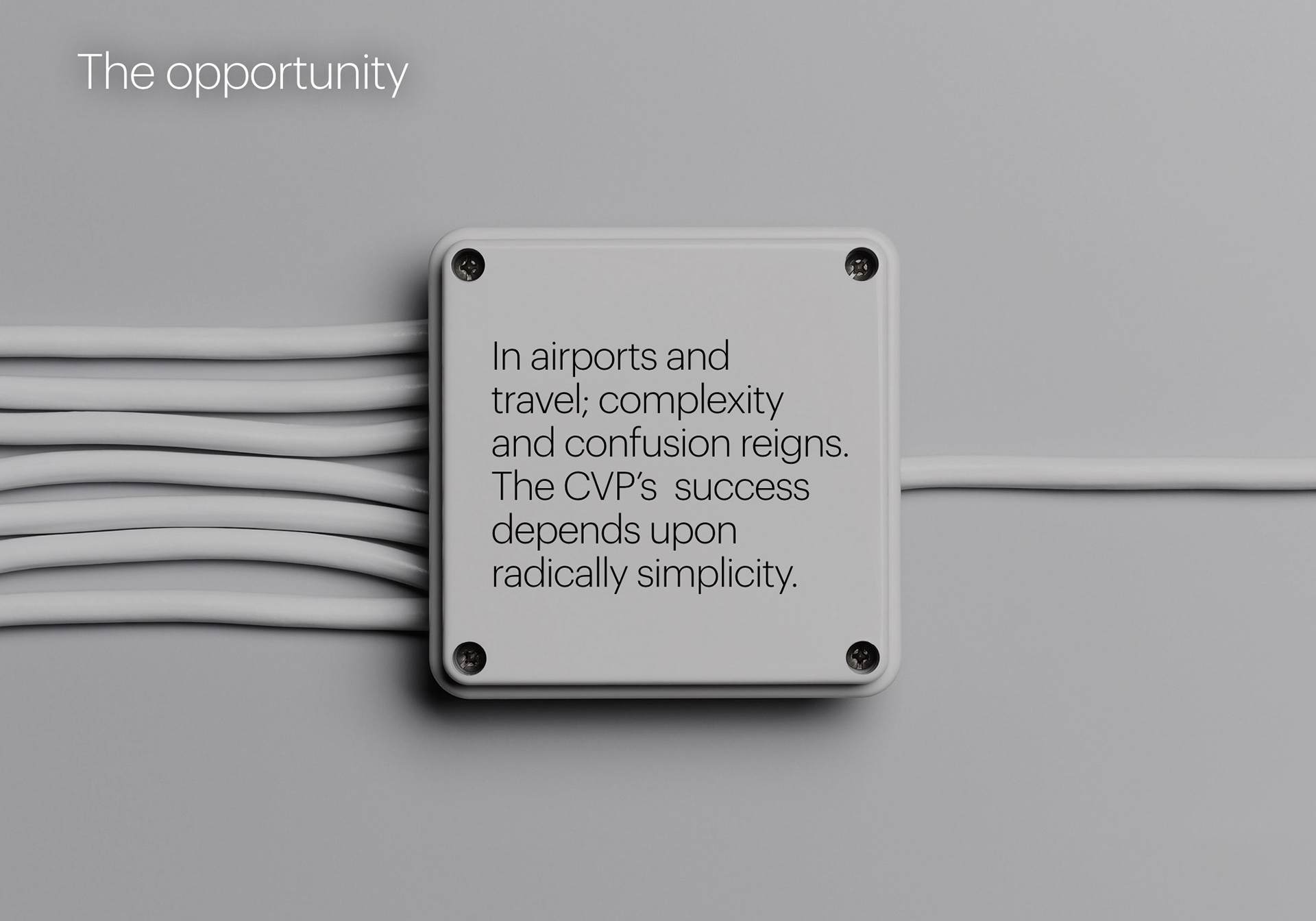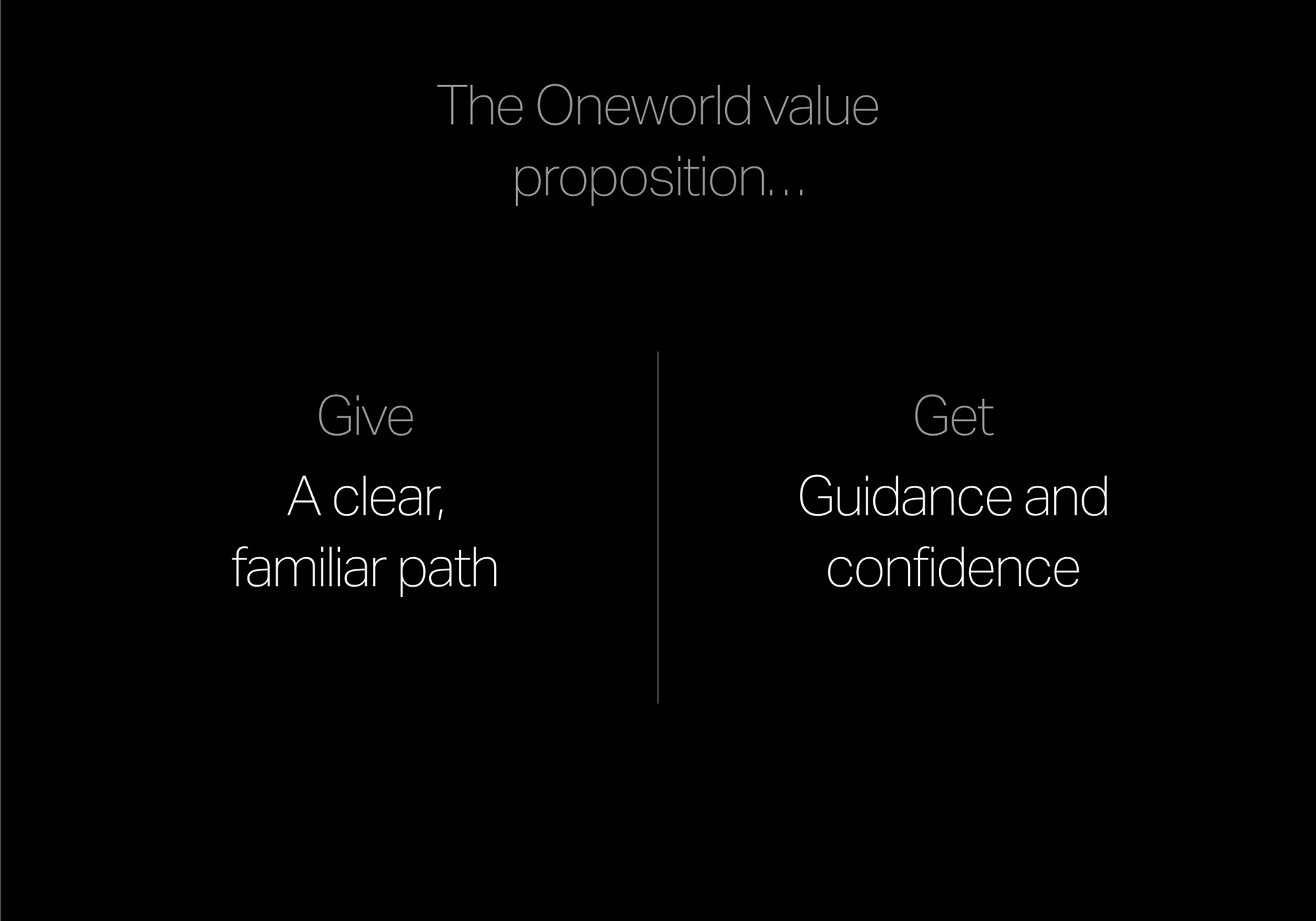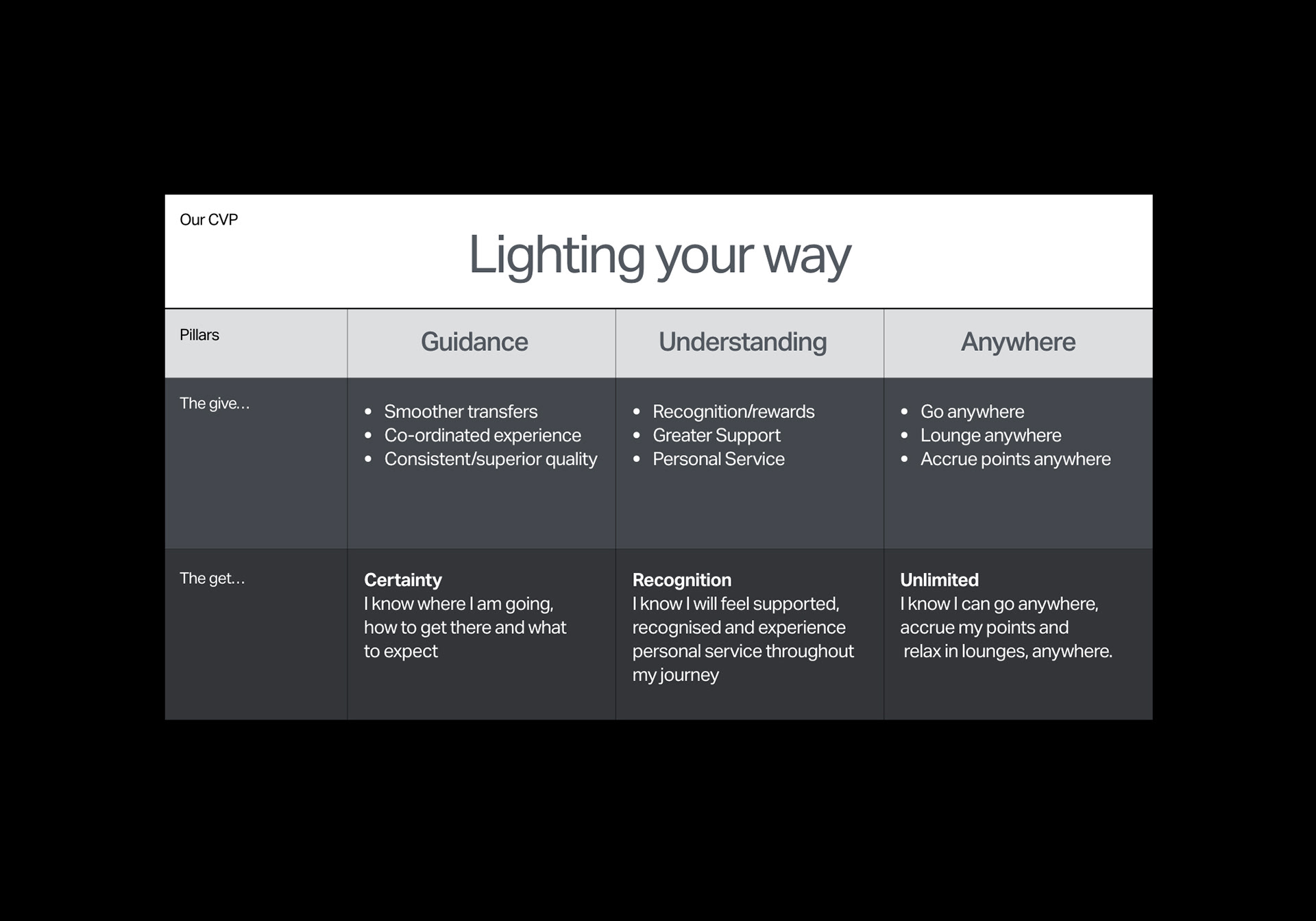 As part of the sell-in, a hype film was put together to sell in the strategy. This is that film.
This film was shared at their global management board meeting, where representatives of the CEO's of American Airlines, British Airways, Japan Airlines, Cathay Pacific, Qantas, Finnair and others, unanimously embraced the new brand strategy.