In the depth of lockdowns and COVID travel restrictions, 7-Eleven had just completed a partnership with Velocity Frequent Flyer. Despite the points seeming pointless in those circumstances, our challenge was to develop a partnership announcement campaign.
We kept getting tripped up on one fairly important detail; who was the target customer?Who would actually care about points when the furthest they'll take you is your spare bedroom to jump on a work Zoom call.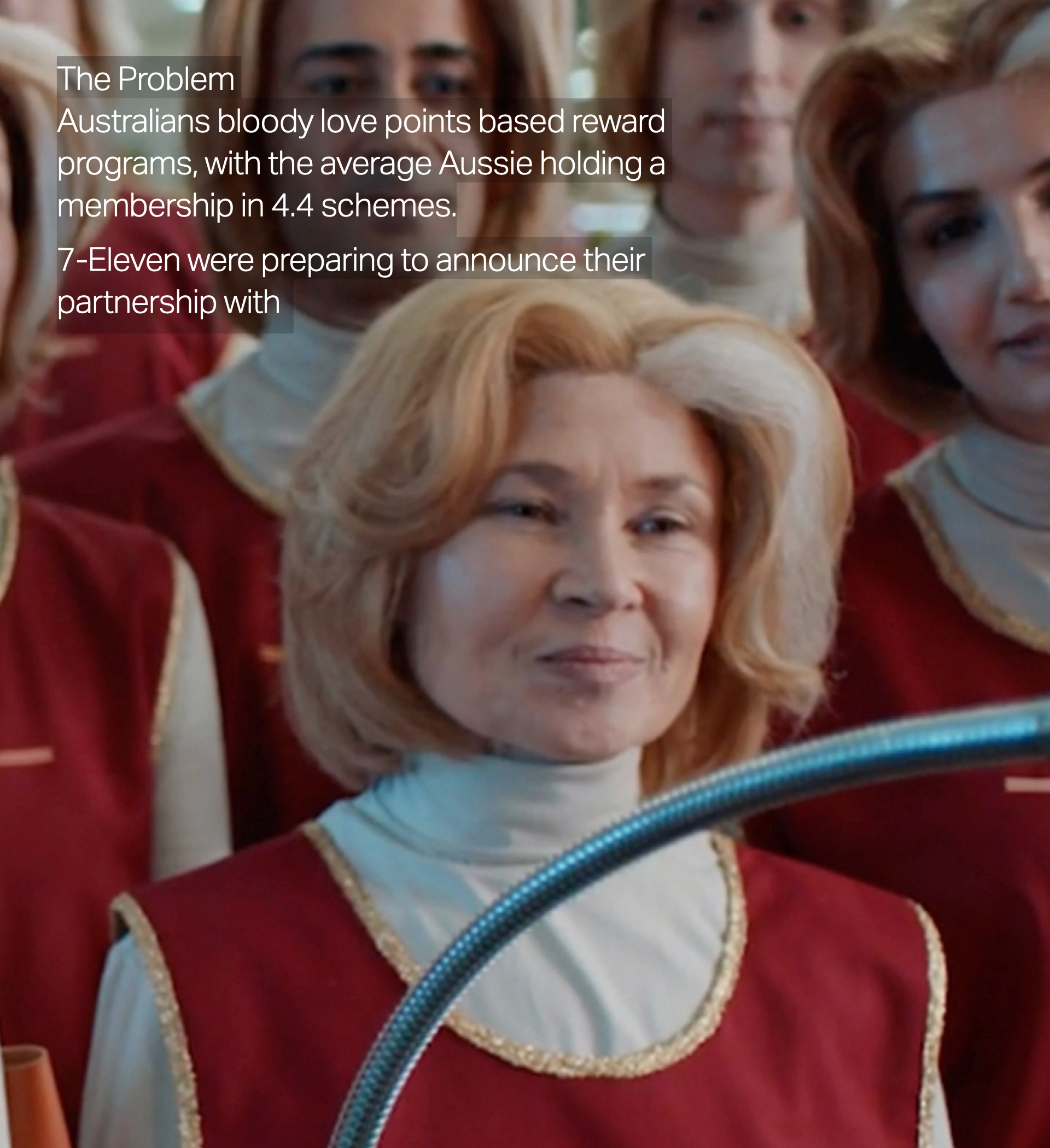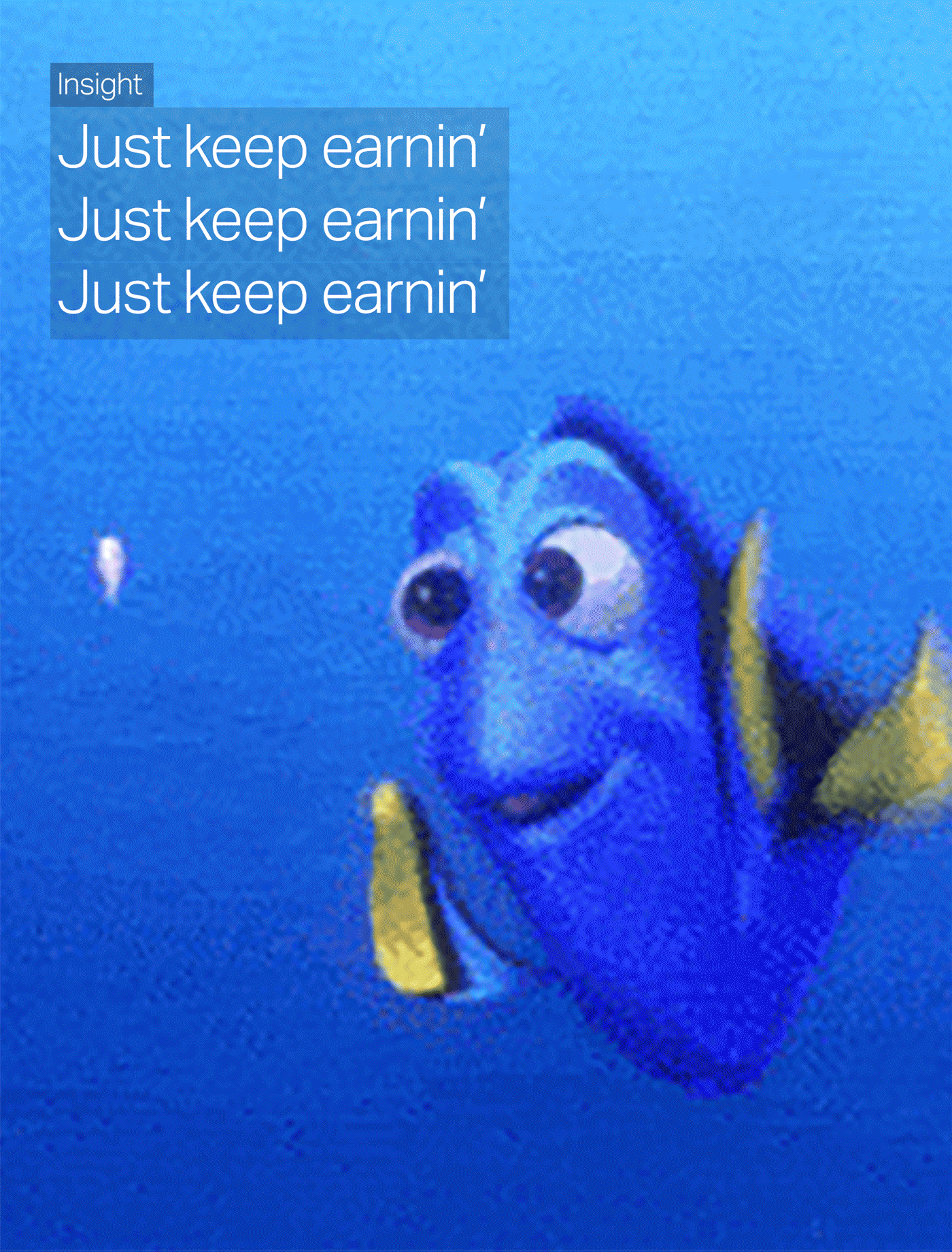 The work ultimately brought to life the rather preposterous 'keep earnin' customer mindset in a humorous, somewhat ironic tone and hyperbolised scenarios. The story was driven by two friends engaged in fierce competition to earn as may points as possible on their everyday spend at a local 7-Eleven.