Australians didn't believe that 7-Eleven's $1 coffee was made from freshly ground beans. So we created a product that proved it, partnered with Australia's biggest online beauty retailer and put it in the hands of consumers to experience themselves. 
 
A product so unexpected, it earnt the right to reach millions of Aussie coffee drinkers in environments far removed from their local 7-Eleven service station. 
 
7-Eleven entered the world of beauty with a limited-edition Coffee Body Scrub, made from the same Arabica and Robusta beans found in every freshly ground cup of 7-Eleven coffee. 

After almost a decade promoting their freshly ground coffee, 7-Eleven still wasn't seen as being 'real coffee' by some Australians. In particular, they needed a new way drive consideration amongst female coffee drinkers under 35. 
This task demanded we push further than paid media placement and show up in their world with a compelling experience for 7-Eleven coffee.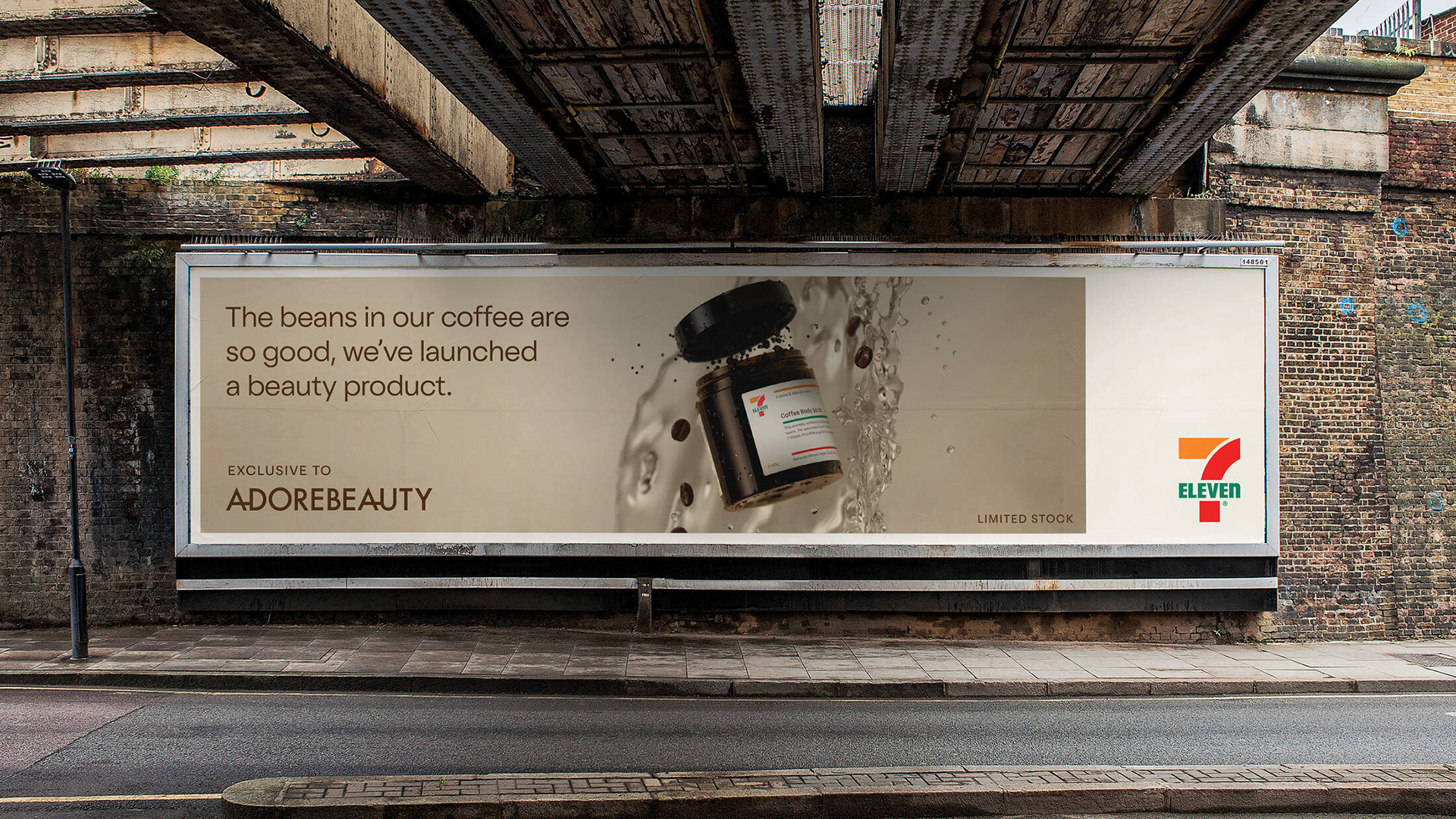 Thinking in an earned-first manner led us to an unexpected product transformation; from humble convenience cup into a covetable, limited run beauty drop. 
The shift into the world of beauty gifted us a whole new language, aesthetic, experience and set of influencers to help shift perceptions of 7-Eleven's coffee.